Due to a busy schedule, I was unable to create an Artifact of the Month blog for February, but I will remedy that this month by naming our model of the steamboat Thomas A. Edison as Artifact of the Month for March!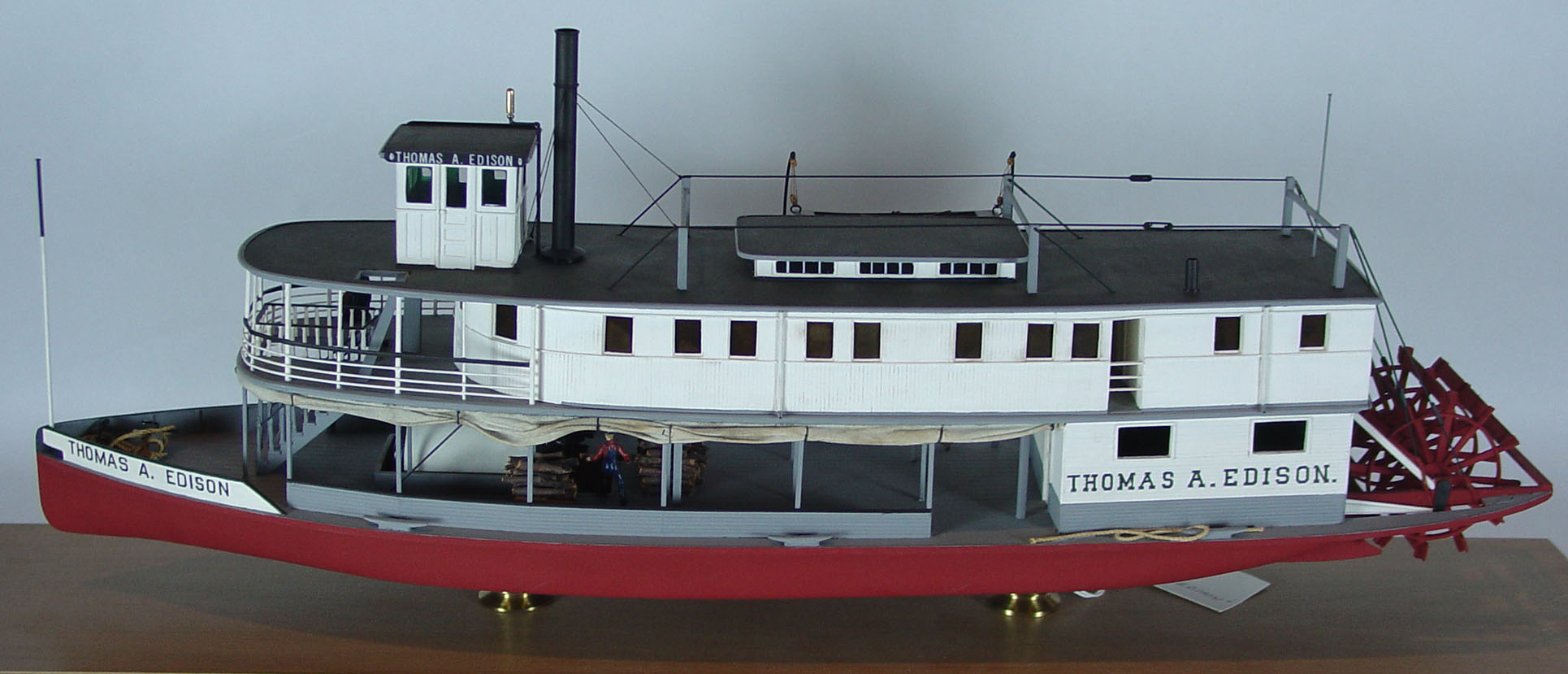 Our model is currently in storage, but has been on display a number of times in the past, as recent as 2007. We purchased it in 1968 from renowned model maker John Fryant. The original Thomas A. Edison was built at Apalachicola, Florida by John Loftin, with a home port of Key West, Florida. There is some question to the date as it is usually reported as 1904, but Merchant Steam Vessels of the United States reports it as having been built in 1901.
Thomas A. Edison spent her time ferrying passengers and cargo up the Caloosahatchee River until 1914, at which point she met her untimely demise. At this time she was tied up at the Lee Company Packing House during low tide. The packing house caught fire and, despite best efforts, they were unable to move the steamboat before the fire spread to her. While she was destroyed, her engines were salvaged and are now at the Ford Museum in Detroit, Michigan.
This is a sad ending for a lovely steamboat, but at least we have this beautiful model to remember her by.