Let Your Group Set Sail
What's better than exploring your maritime connection? Helping others do the same! Whether you're a teacher, professional tour operator, or group coordinator, we will work with you to create an experience that meets the needs of your group.
We offer a wide range of group experiences for audiences of all ages. Visit us in person and discover fascinating stories of maritime history and culture in our Museum, or absorb the peace and tranquility of the great outdoors in our Park. We will also send a team member to your group's location to provide an engaging presentation or hands-on program. Or connect with us virtually through a live, interactive program.
Student Programs
Our talented team of Museum educators are committed to providing an engaging experience that brings SOL-related content to life for your students.
Group Tours
Bring your group, your imagination & your love of adventure! At one of the largest maritime museums in the country, you will discover fascinating stories captured in the priceless artifacts of the open sea.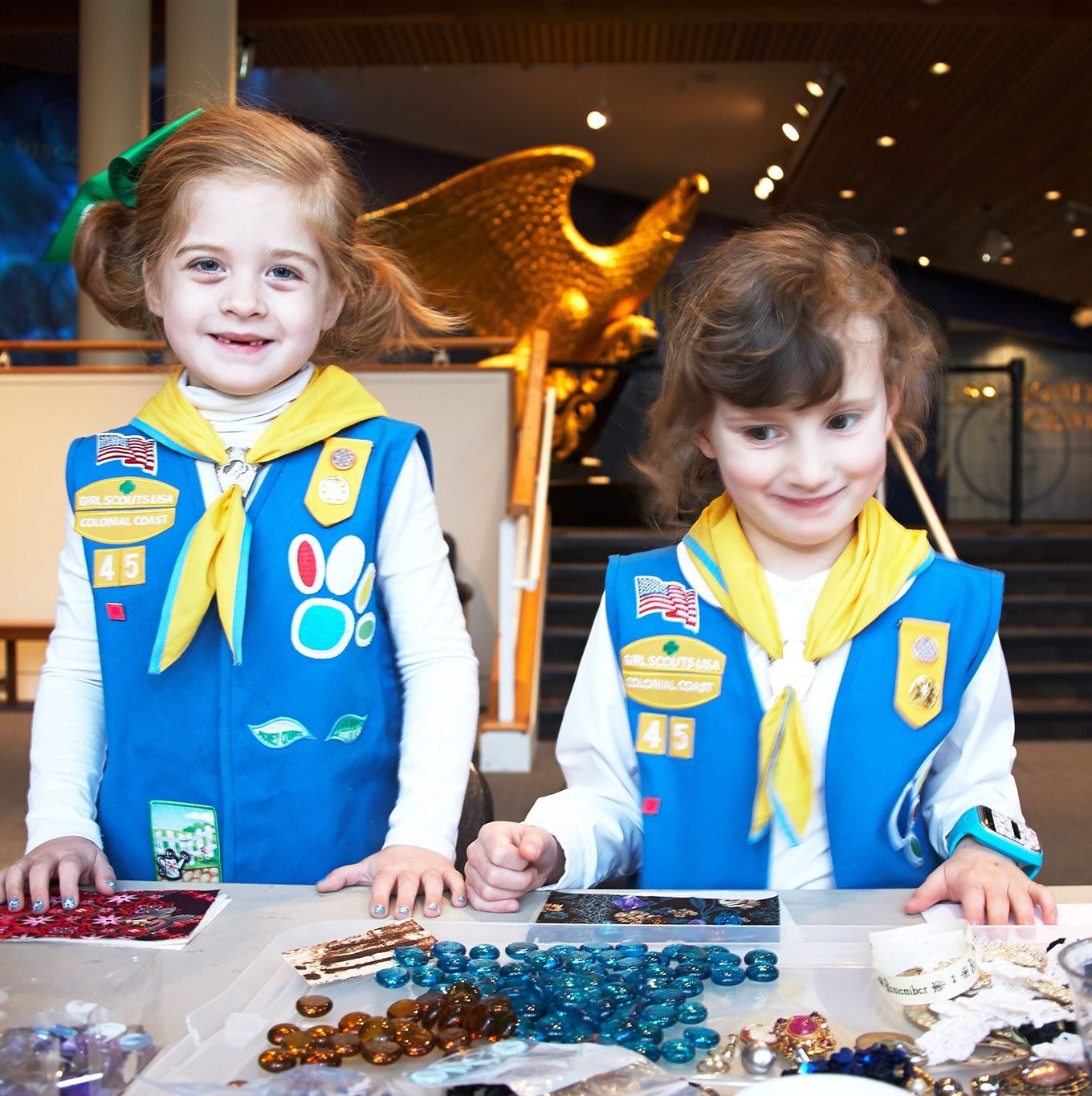 Scouts
We offer several innovative, educational, and fun programs designed to assist scouts in completing many of the requirements for individual badges. While here, scouts can also earn their "Explore The Mariners' Museum" patch for no additional fee.
Speakers Bureau
Our Speakers Bureau is composed of staff and experienced volunteers who bring vastness, importance, and energy of maritime topics and initiatives to various groups in the Hampton Roads area. We invite you to connect with us either in person or online!
Summer Programs
Whether you take your students on a field trip or we come to your site, just leave the work to us! We'll provide the stories, artifacts, crafts, FUN and more – you provide the kids! They'll have a blast (and learn something too) during one of our summer programs.